Zack Ryder is Matt Cardona once again. It is convenient for him that his Major Wrestling Figure podcast took off where he got fans used to calling him by his legal name.
The Broski can't wait to get out there and wrestle on the indies. He wants to meet fans and experience everything the world has to offer. It will have to wait.
Matt Cardona released a statement saying that he's not taking any bookings until the COVID-19 pandemic has subsided. It wouldn't be fair to fans for him to take bookings that might be postponed or cancelled. Cardona also has his own health to think about.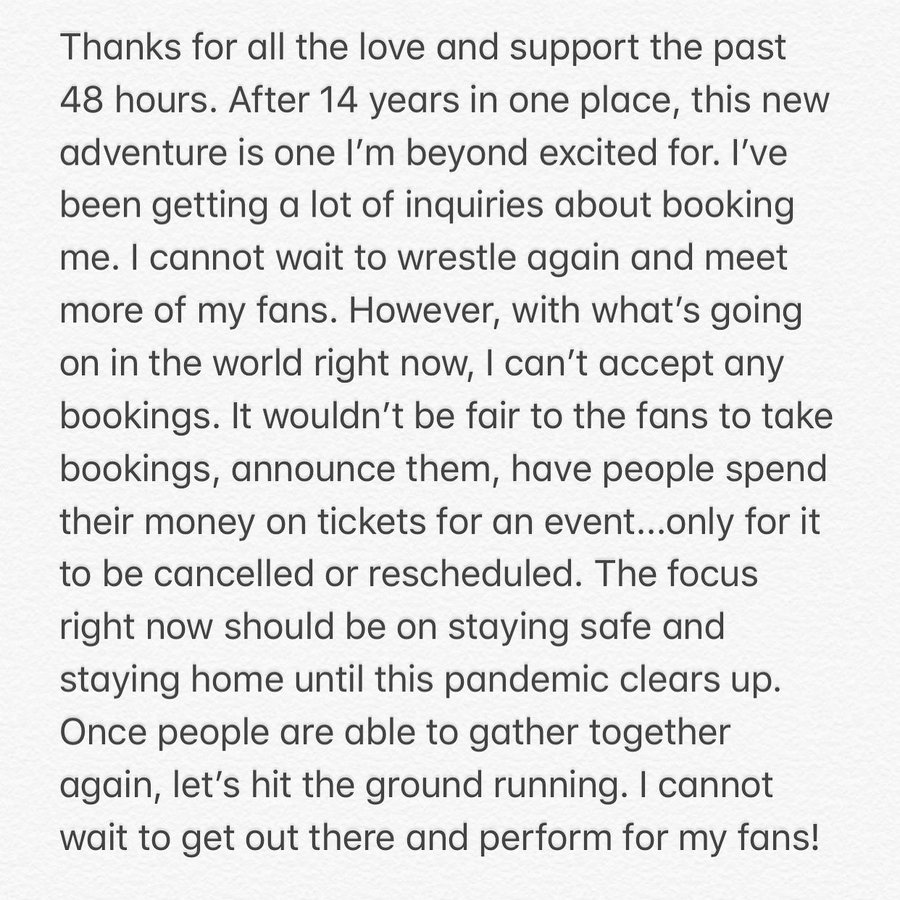 Cody Rhodes sent out a very encouraging message to Matt Cardona as well. The two are good friends and hang out with each other outside of the business.
It will be interesting to see what the former Zack Ryder does next. He's only 34-years-old so he has a whole career ahead of him. The fact that WWE paid him well for the past few years to sit around and not take bumps probably helped his longevity as well.
Where do you think Matt Cardona is going to end up next? Sound off in our new and improved comments section!