Ronda Rousey had a lot on her mind and she didn't hold much back about WWE or their "ungrateful fans." She called WWE "fake fighting" and that upset a few people. Now Rousey is clarifying her statements, but she's not backing down.
The Baddest Woman On The Planet jumped on Twitter and she stated that anyone who gets offended by her calling pro wrestling "fake fighting" has never been in a "REAL fight." She said fans are tiptoeing around pro wrestlers' soft egos and ignoring how much it upsets "real fighters" when pro wrestling is compared to real fighting.
She knows that pro wrestling is tough on someone's body when they're wrestling 300 times a year. The fact is that if someone had 300 fights in one year they would be dead.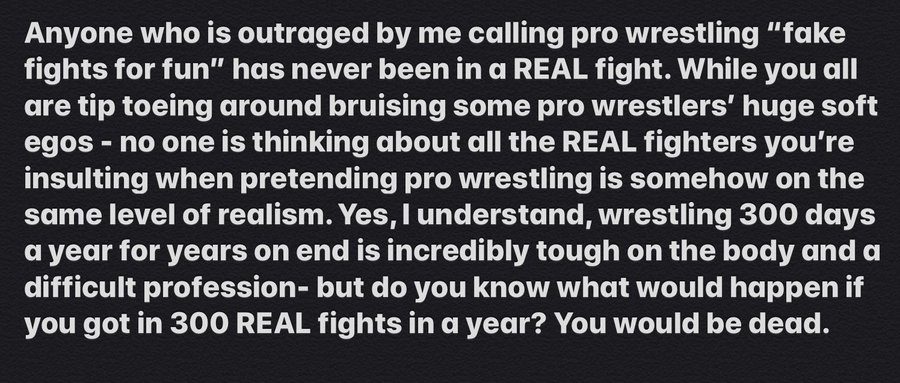 Shayna Baszler spoke out to support Ronda Rousey prior to her sending out this tweet. It sounds like Ronda Rousey is pretty good at making her own points.
Do you agree with Ronda Rousey? When do you think she'll return to WWE? Sound off in the comments below!