BIG UPDATE: Matt Hardy is no longer listed on the Big Event's website as appearing at the convention.
Matt Hardy's finale episode of Free The Delete was noteworthy. The Young Bucks answered his call and showed up at the Hardy Compound. Now AEW fans are waiting for Matt Hardy's emergence.
Click here to watch the latest episode of Free The Delete with The Young Bucks.
During Wrestling Observer Live, Bryan Alvarez explained why Matt Hardy most likely won't be making his first appearance on AEW Dynamite this week. He committed to an event in Queens on March 7th and AEW stars aren't allowed to attend.
"There is a convention coming up in New York called The Big Event. This is on Saturday. There are WWE talent booked on The Big Event. Also booked on The Big Event is Matt Hardy. No AEW talent is allowed to work The Big Event."

"Long story short is that Matt Hardy committed to do this event. If he debuts for AEW tonight then he cannot do The Big Event on Saturday."
The feeling is that Matt Hardy won't be debuting tonight. Hardy's AEW debut will likely have to wait. He committed to The Big Event and All Elite Wrestling stars are not allowed to appear at that convention.
"Tomorrow we might all be talking about Matt Hardy being the Exalted One, but my gut tells me that's not going to happen."
It was not made specifically clear exactly why AEW stars are not permitted to appear at The Big Event. Maybe they can work something out so Matt Hardy can do both.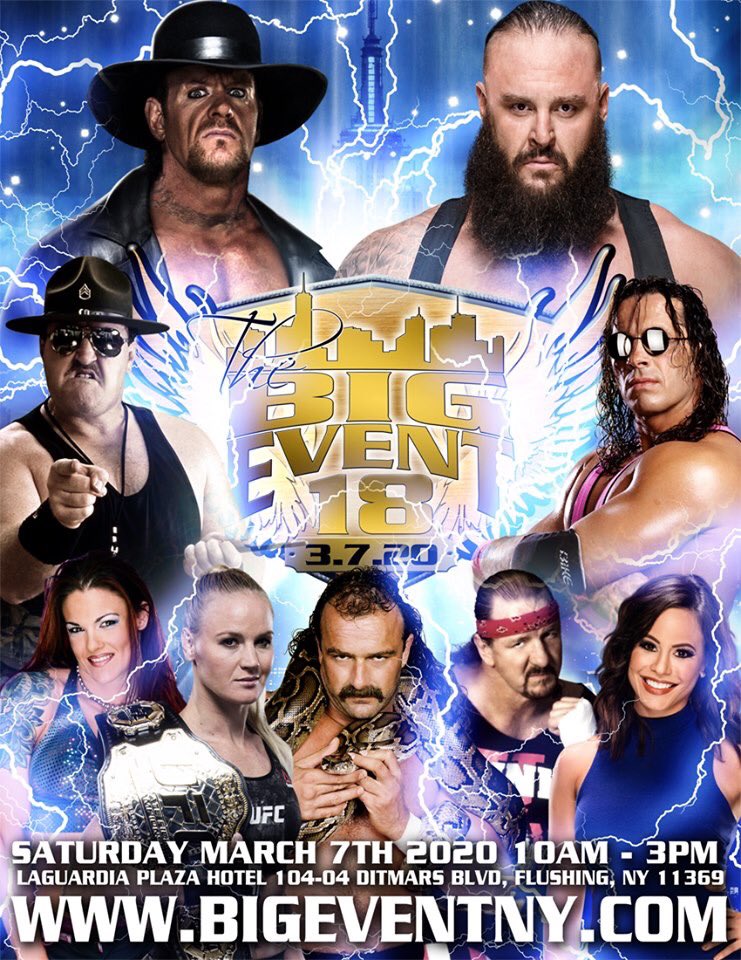 If you use the quotes credit Ringside News