Jordan Myles wants to be called "ACH" now. He considers Jordan Myles his "slave name" and he let everyone know how he felt in a profanity-filled resignation video.
Myles might hate the name WWE gave him now, but he apparently liked it enough to pick it for himself. In a now-deleted tweet on July 11th, 2019, Jordan Myles explained why he picked the name Jordan Myles.
"I wasn't chasing a dollar. I was chasing a dream. They didn't pick this name I did. Michael Jordan is my hero. Myles because we have a African Spider-Man. When you say them together it sounds like a heroic athlete to me. I'm a hold us down, but you gotta trust me."
We checked for the tweet, but Myles deleted it. Then we were able to find it on the Google Machine which you can see below. He might have deleted it, but it still lives on Google's registry.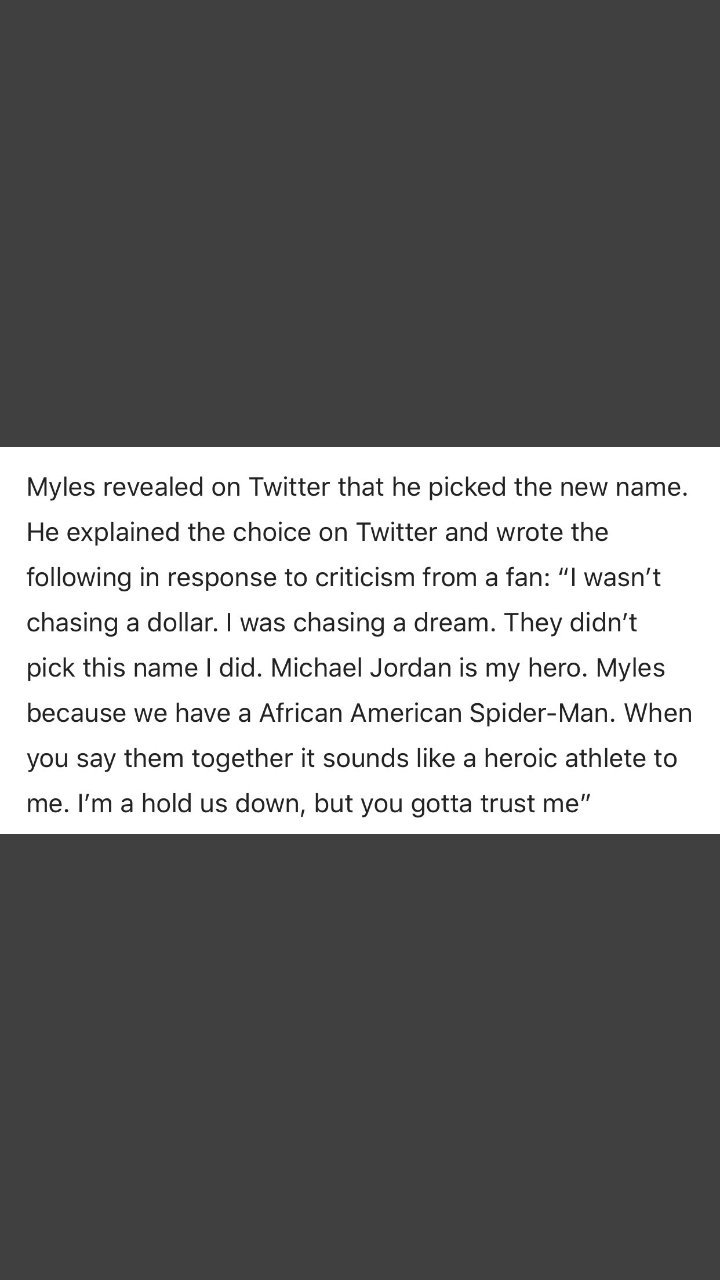 Thanks to @CesaroPro for pointing this one out