WWE has a lot of important decisions to make in the next few months. The problem remains that the novel coronavirus has created a very unpredictable world to live in. SummerSlam is coming up on August 23rd, but no official announcement has been made regarding the event's change.
WrestleMania 36 could not happen as originally scheduled. It's uncertain if large events will be permitted in Boston by August 23rd, but the TD Garden is still planning on hosting the biggest party of the summer.
Balor Club Guy, a super fan who goes to practically every major pro wrestling event posted a response he received from the TD Garden. They informed him that SummerSlam is still on their calendar.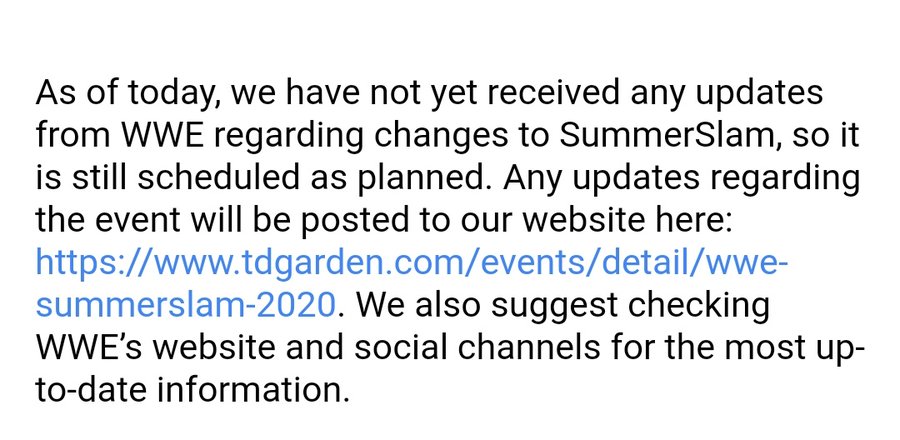 WWE has plenty of time to evaluate the situation and see what steps they need to take when the event draws closer. The company already had to relocate WrestleMania and Money In The Bank. We can only hope that SummerSlam will not be the second big 4 pay-per-view impacted this year.
Extreme Rules is scheduled for July 19th in San Jose, California. No word on that event has been made public either. We can probably expect that WWE will figure something out if California won't let them hold the scheduled San Jose show.
What should WWE do about SummerSlam if they can't hold it in Boston? Should they borrow the UFC's Fighter Island? Sound off in our new and improved comments section!