The pro wrestling world is seeing a lot of cancellations and rescheduled events. The coronavirus has thrown a big monkey wrench in the planet's plans.
In a recently released statement, Combat Zone Wrestling stated that their 13th Anniversary pay-per-view tonight on Fite as well as their March 21st "Unapproved" event will still go on as scheduled. They will not have any fans live in the building.
The events will be available on FITE and IndependentWrestling.tv. That is the only way fans will be able to watch the pay-per-views.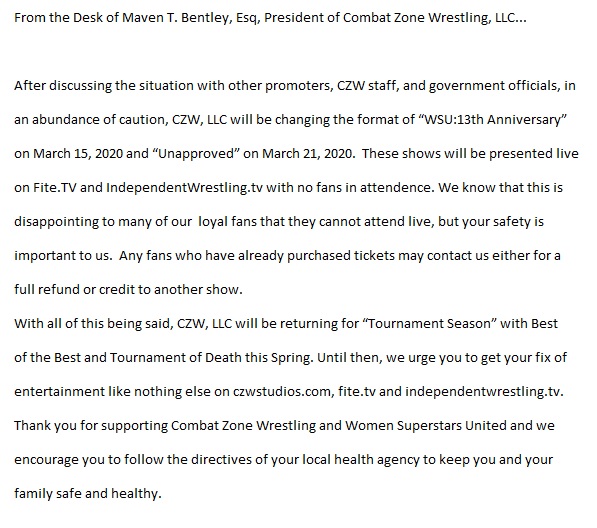 This is an unpredictable time for the world. That includes everyone involved with pro wrestling as well. CZW is doing what they can to continue providing entertainment for fans. They also promised that the company will be back.
Keep checking with Ringside News for constant updates about this on-going situation. Download the new and improved Ringside News app to stay alert on the go.