John Cena was set to step into the Fast & The Furious franchise, but now those plans have changed like one of Vince McMahon's booking decisions.
The Fast Saga's official Twitter account revealed today that the 9th installment of the Fast franchise won't be released as scheduled. It has become very apparent to them that they need to push things back and they won't meet the expected May 2020 release date.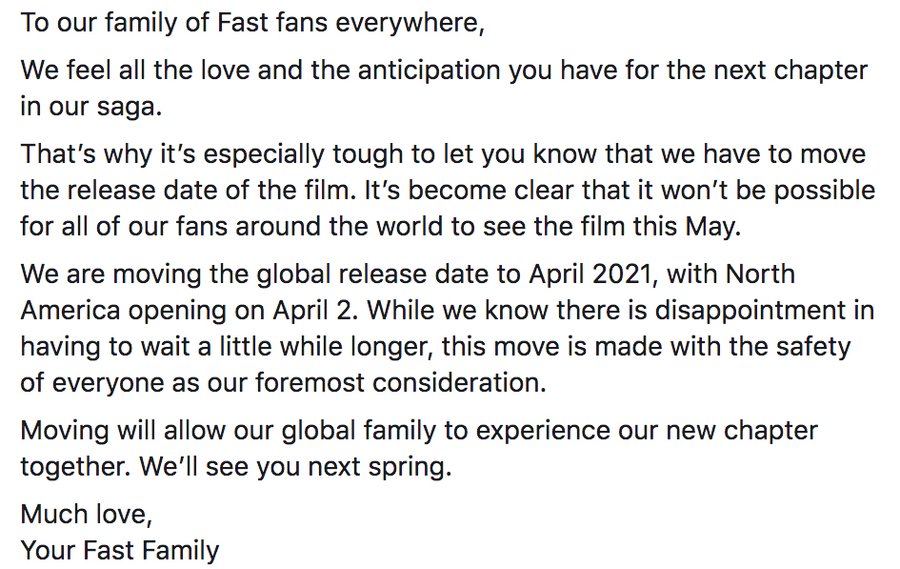 Fast 9 is now expected for a release in April 2021. The North American release date is now April 2nd, 2021. That is quite a long time to push back the film's production. Obviously, the coronavirus is causing some huge problems with every entertainment industry.
This is a shame and it came weeks after the Fast 9 trailer was released. Now fans will need to wait nearly another year to see John Cena's heel turn.