Pro wrestling is a tough business with bumps and bruises playing a part in everyday life. After starting her career in 2016, UK indie wrestler Sierra Loxton is forced to retire.
Loxton is receiving a ton of support throughout the pro wrestling world after sharing the heartbreaking story of discovering that she suffered a lower back fracture that will make returning to the ring impossible.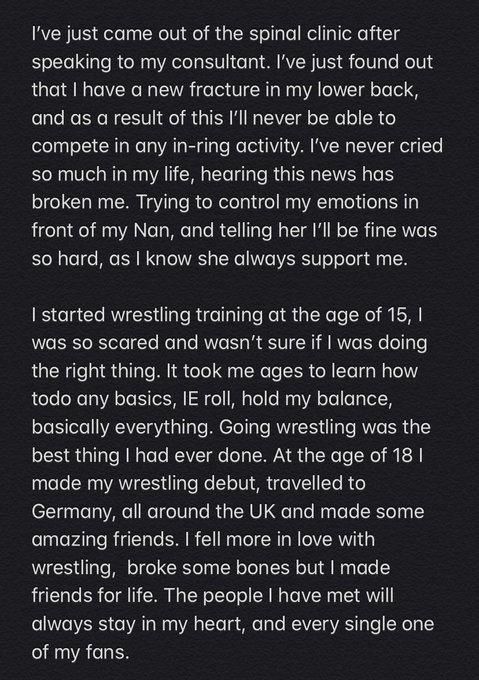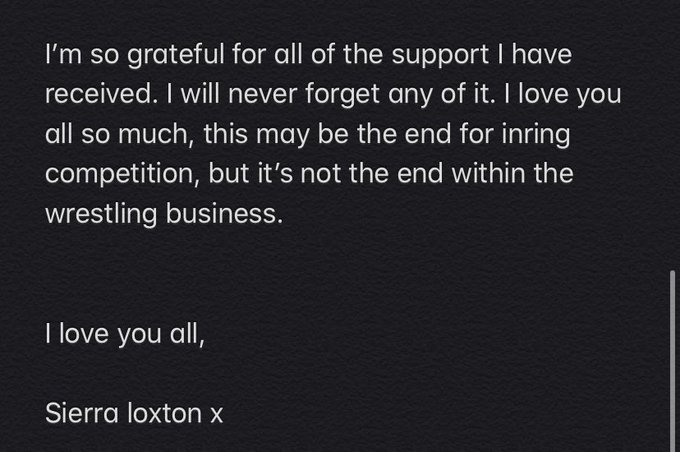 Sierra Loxton was injured in June last year and a GoFundMe was able to raise £1,000 more than their goal to help pay for surgery.
Loxton retired in her very early 20's, but she has much more in store for her. She wrestled 101 matches across many companies including ICW, PCW, and IWC according to Cagematch. It is a shame to see her career end so early, but she is receiving a ton of support to help her through this difficult time.