Alexa Bliss and Nikki Cross won the WWE Women's Titles in the opening match of WrestleMania 36. This was a win that Bliss really wanted as she desires to put a bigger spotlight on WWE's women's tag team division.
While speaking with Kayla Braxton on The Braxton Beat's debut episode, Alexa Bliss opened up about what she wants out of this run with this titles.
The Five Feet Of Fury can use A Moment Of Bliss to put a bigger spotlight on the titles. It would be nice to get a feud going with The IIconics in the process.
"You know hopefully, we get more opportunities to showcase the titles. Get some love for the division. Hopefully we can represent the titles on Moment Of Bliss, get the titles a lot of exposure and get the division some spotlight. I always say the tag division has some of the most talented women on the roster and not having an opportunity to show that and that's another reason why I want to have matches with The IIconics because they're super talented and super entertaining and I'd love to see how that would go."
The last we heard of Billie Kay and Peyton Royce, WWE was considering repackaging them. The IIconics were backstage at NXT a few weeks ago, but we're still waiting to see what WWE has in store for the Australian team.
Alexa Bliss has a good idea about what WWE can do with Royce and Kay. They would make good opponents for Bliss Cross Applesauce.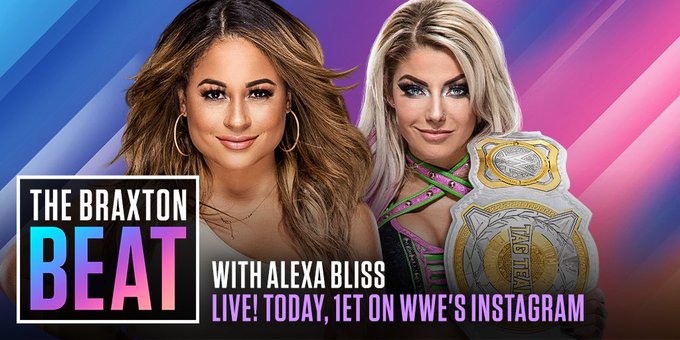 If you use the quotes in this article credit Ringside News