Pro wrestling is returning to New Jersey, but there's a catch. You can't leave your car.
ICW New York sold out their June 27th show in Atlantic City, New Jersey. No Holds Barred Vol 2 "DEATHMATCH DRIVE IN" will be a literal drive-in. 50 cars are allowed, and they sold out in no time.
There will be precautions in place. All ICW staff will be wearing masks when they speak with fans. Wrestlers will have their health monitored before the event. Nobody is allowed to leave their cars except to use the rest room. They will also provide carside confessions delivery.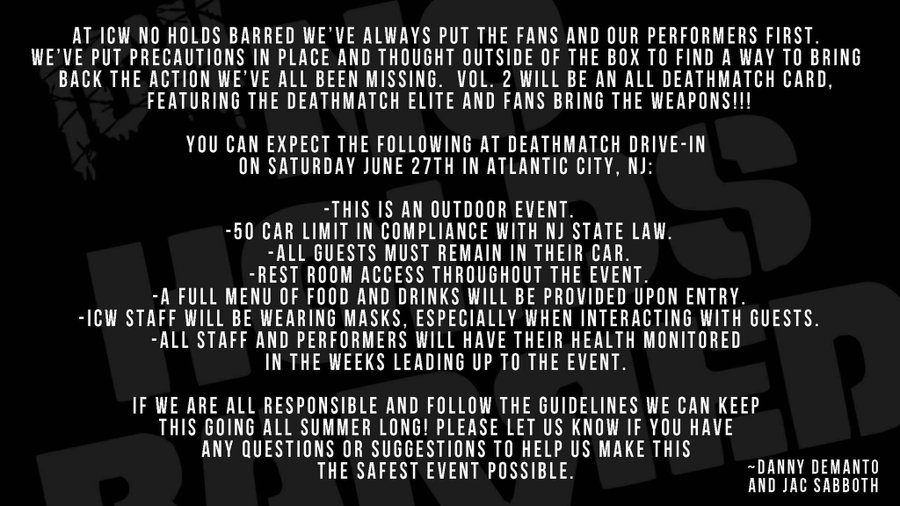 They sold this show out with zero matches announced. They are abiding by state law, but pro wrestling is coming back one way or another.