Brock Lesnar has a lot of products available for adults and children alike. This particular product is intended for children, but it looks like something from an adults only shop.
Mickie James saw the botched Brock Lesnar packaging. She obviously thought it looked more like something you'd find after stepping through a beaded curtain in the back of a head shop.
James saw Alundra Blayze's comment about this unfortunate children's toy when the WWE Hall Of Famer said: "I'm sure I will never get this image out of my head. Does anyone else see this?"
Mickie James replied saying: "Literally."
This is a product that's been on the market for a while. They used to sell it with a WWE Title, but the version without the belt covering that abdomen is the version drawing all of the attention.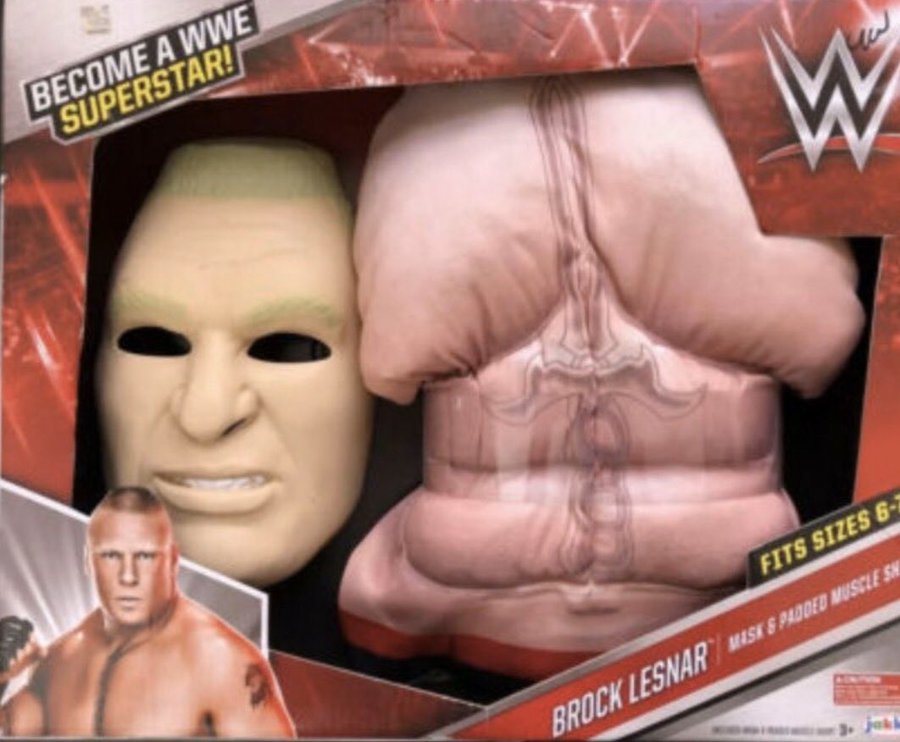 If you want something that will haunt your dreams then check out what it looks like all put together.