WWE Hall Of Famer Donald Trump was told that the Kansas City Chiefs won Super Bowl LIV. Someone should have given him more information to work with before he tweeted.
Trump tweeted out to congratulate everyone in the great state of Kansas when he should have been talking to the residents of Missouri. He tried to fix it, but the internet wouldn't let him get away with this one.
Kayla Braxton saw this and she just had to comment.
"Look, I'm not the smartest or brightest crayon in the box, okay I'm one of the brightest crayons in the boxes, but let's not talk about me, let's talk about you. What state is Kansas City in? God help our country."
We're not getting political here at Ringside News. You can find the video of Braxton below on our official Ringside News Instagram account. You can also find the tweet from the POTUS below.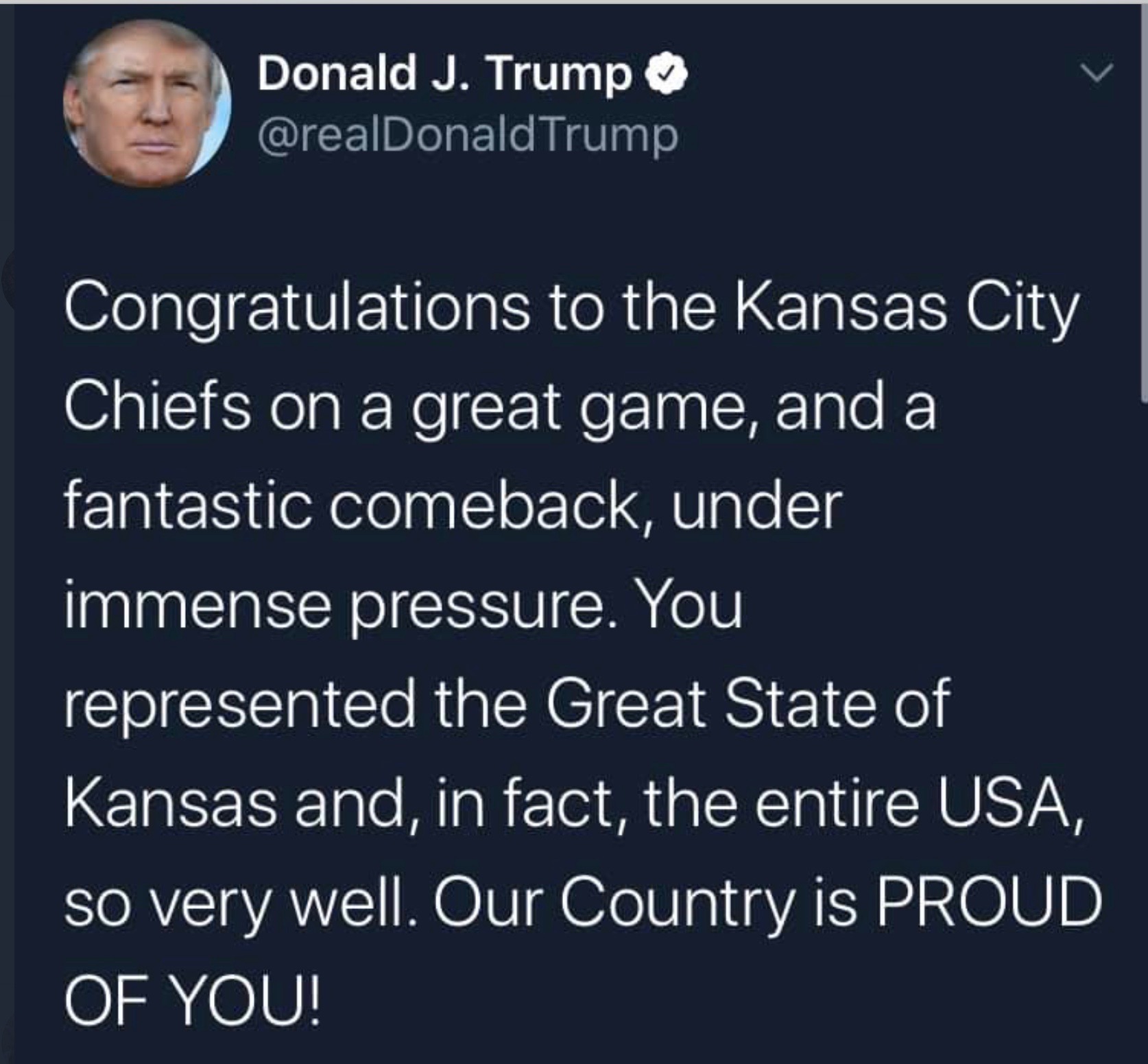 If you use our quotes credit Ringside News