Bayley released a statement following this tough round of WWE releases. She shares sadness with fans, Superstars, and everyone else going through this terrible situation.
"Every single one of them have risked a lot to be here," she said of the recently released WWE employees. She also revealed that everyone she reached out to replied showing strength and hope that better days are ahead. It was "reassuring" as they all remained strong.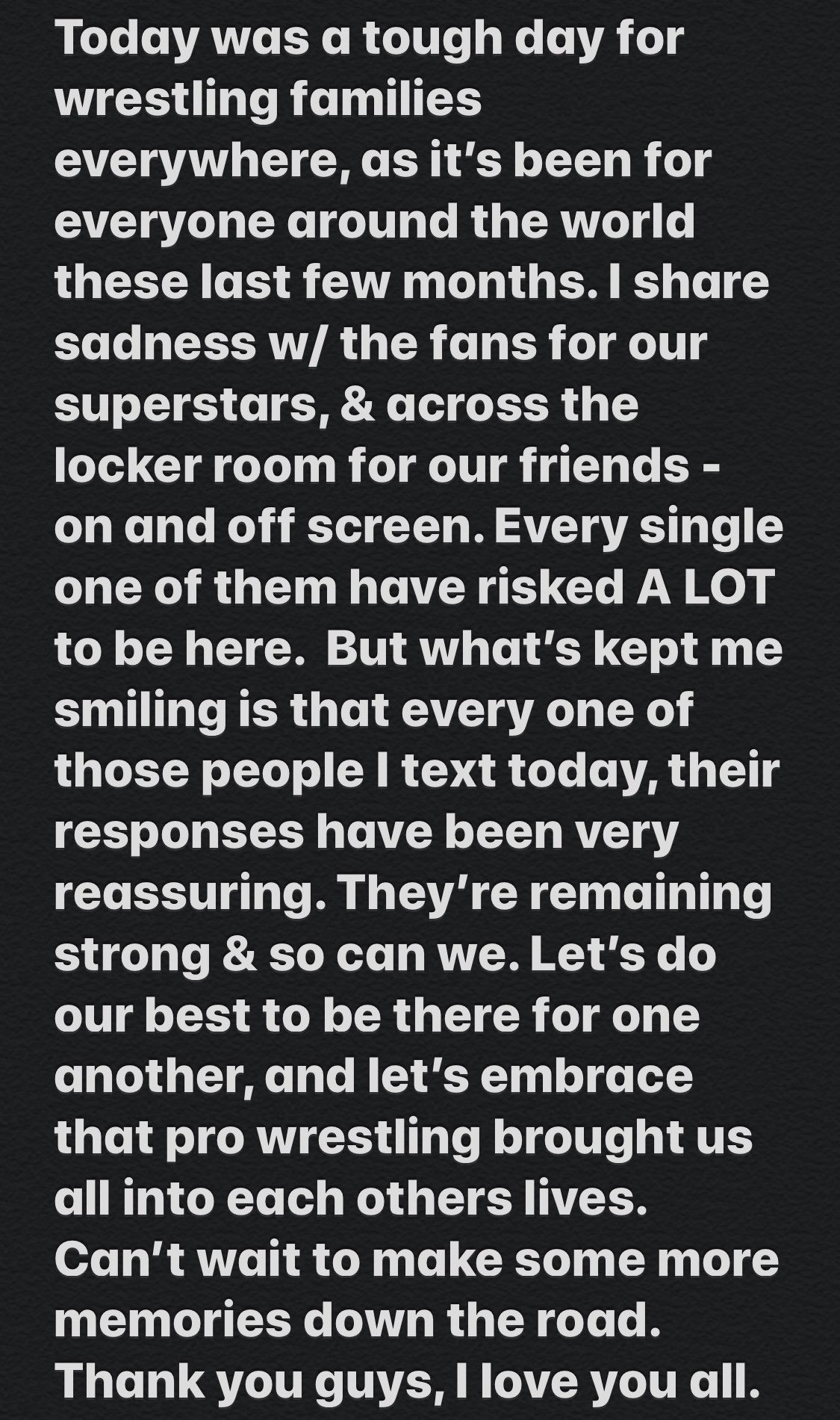 WWE employees aren't the only people who lost their jobs due to this terrible situation. The novel coronavirus has changed so much already and it might never 100% go back to the way it was.
If you're going through a tough time right now please take care of yourself. Better days are ahead. In the meantime, we thank you again for sticking with Ringside News while we all wait for those better days.
How long do you think it will be before WWE holds live events again? Sound off in our new and improved comments section!