Edge said these are "strange days" in a recent message he sent out for fans hours before WrestleMania 36's premiere. Night one of the show of shows will hold half of the WrestleMania card. Edge tweeted out a heartfelt message for fans as they prepare for the grandest stage of them all.
The Rated R Superstar was without pro wrestling for nine years. He understands how much it hurts to lose it. Right now the world is losing a lot of things as we all deal with this awful situation.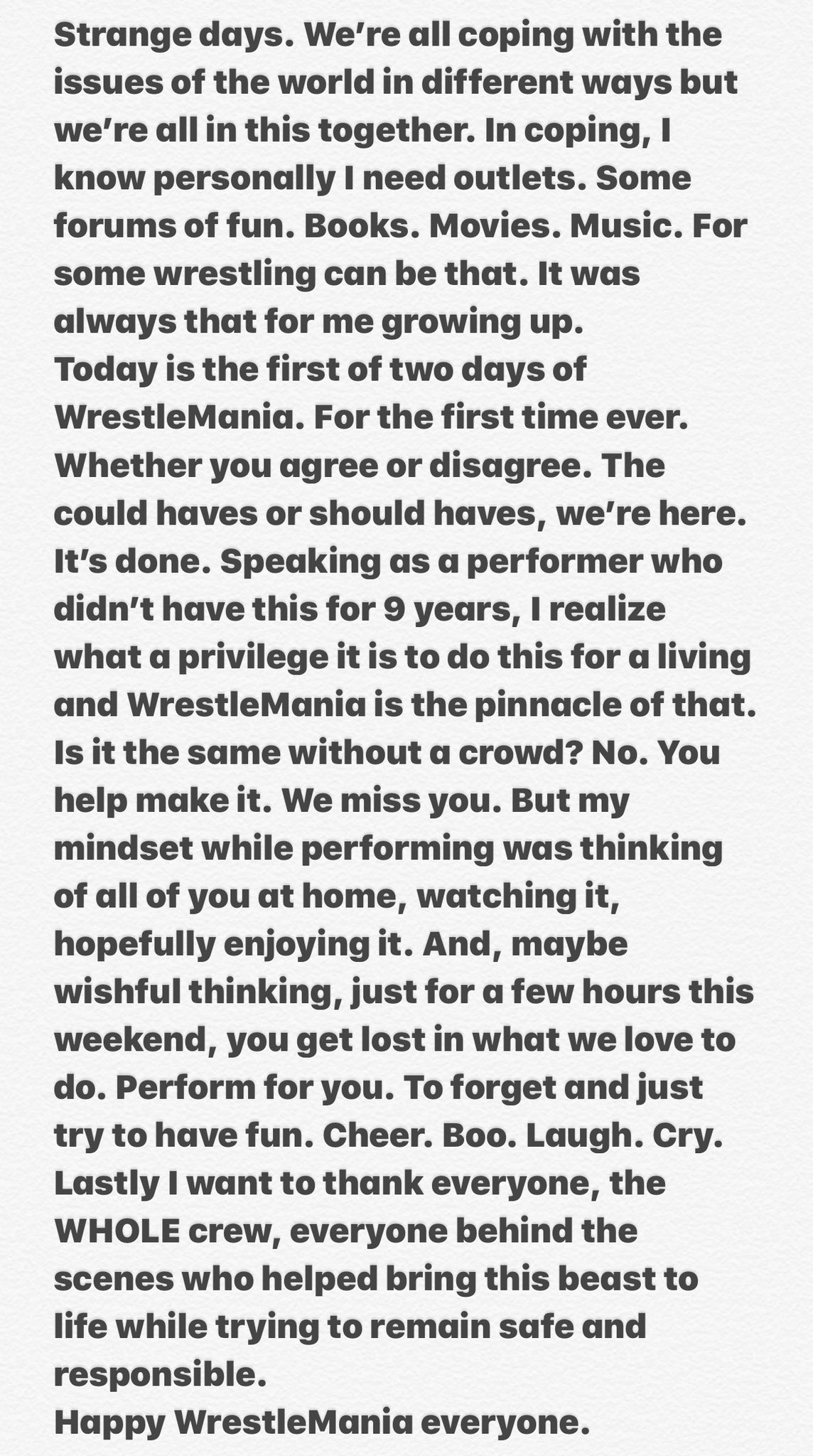 Edge considered it a privilege that he was able to perform at WrestleMania. Hopefully, he will wrestle in front of fans once again very soon. If the current update is any indication of things we might have a long stretch of wrestling without any fans in America.