UFC isn't closing their doors due to the coronavirus, but they might have to try some innovative techniques.
Ariel Helwani reports that the UFC sent out an email saying that they are looking to fill a card with fighters who might not be under UFC contract. They said that if anyone knows someone who is game to fight on short notice to let them know.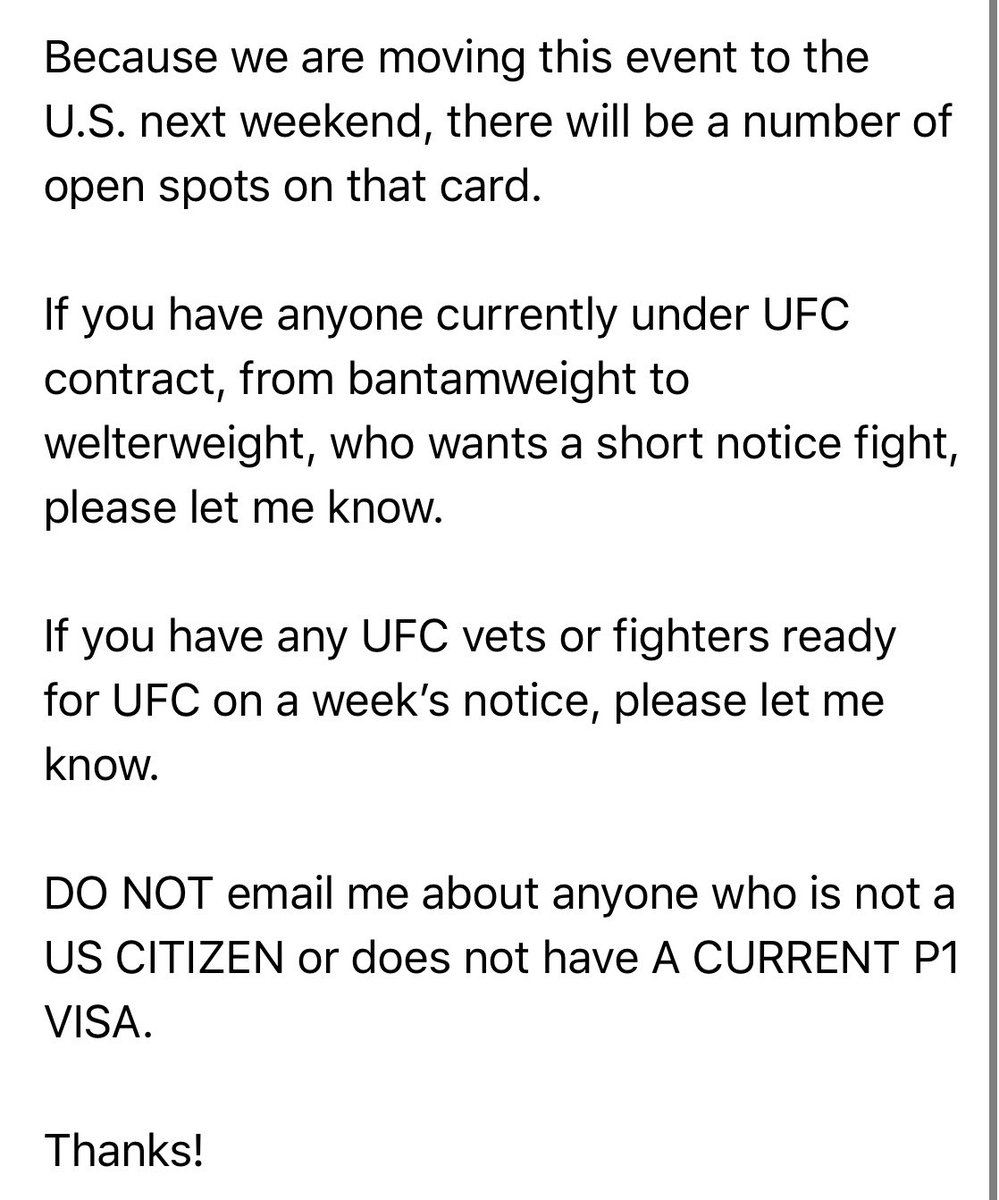 The Inner Circle's Sammy Guevara sent out a tweet in response saying: "I'll fight."
It's unknown if UFC will give the Spanish God a call. If they do it would make him the second MMA fighter in the Inner Circle. He would join Jake Hager who is undefeated in the UFC.