WWE is holding another Survivor Series event on November 24th, but Ric Flair is not facing Sting at the event. You wouldn't know that by looking at the Survivor Series 2019 Wikipedia page.
We're not sure who did this — we swear it wasn't us. We also don't encourage this kind of misinformation, but in this case it's pretty funny.
Someone changed the WWE Survivor Series 2019 Wikipedia page to add Sting vs Ric Flair on the event. No, that match is not happening and at this point neither man is involved in a Survivor Series storyline.
On that note, you can check out the graphic below. We have to give a bit of a spoiler warning because it does reveal something that happened during RAW this week.
Click here for all of those spoilers.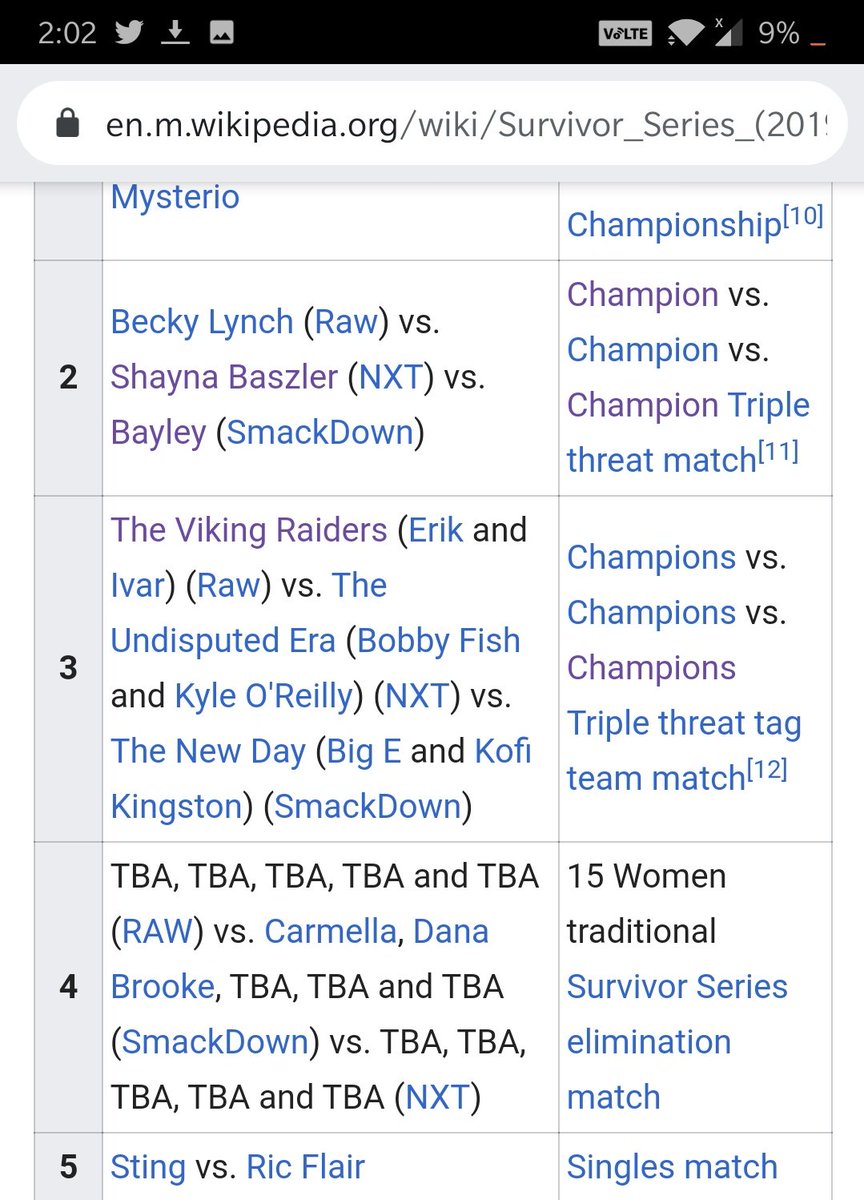 Props to @Rutwik2304 for pointing this out