WWE had to take a few signs from the audience last night on SmackDown. These signs said "Legit Boss" on them, but the problem might have been what was printed on the other side.
These signs were double sided and said "Screw All Of You" on the other side. Yes, that is something that Bayley did say, but WWE obviously didn't want that sign in the crowd.
One fan in attendance reached out to Ringside News to explain the situation.
They were doubled sided signs they said "Screw All Of You" & "Legit Boss". I got them all out then Security started taking them back.
Fans are still welcome to bring signs to events. The bad part is that nobody can see who sits behind those fans. WWE doesn't seem to have an issue with it, but a sign that said "Screw All Of You" didn't pass the censor test.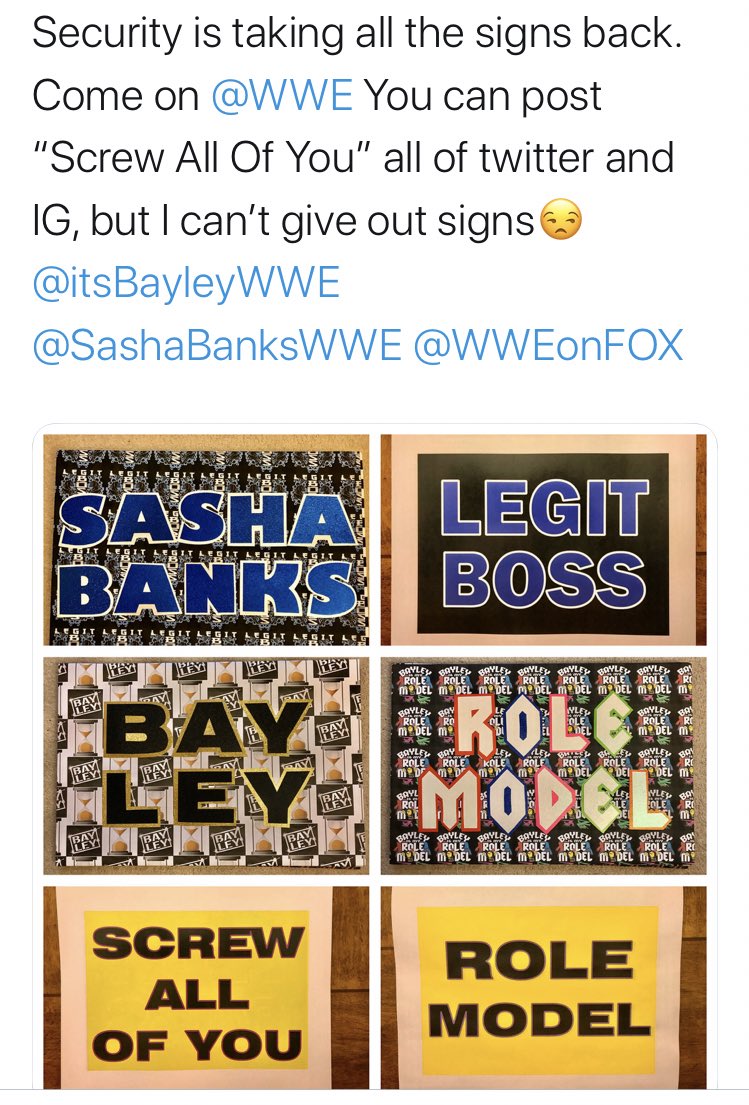 Thanks to @lschnur132 for the heads up